Successful Summer School/Mid-term meeting in Oxford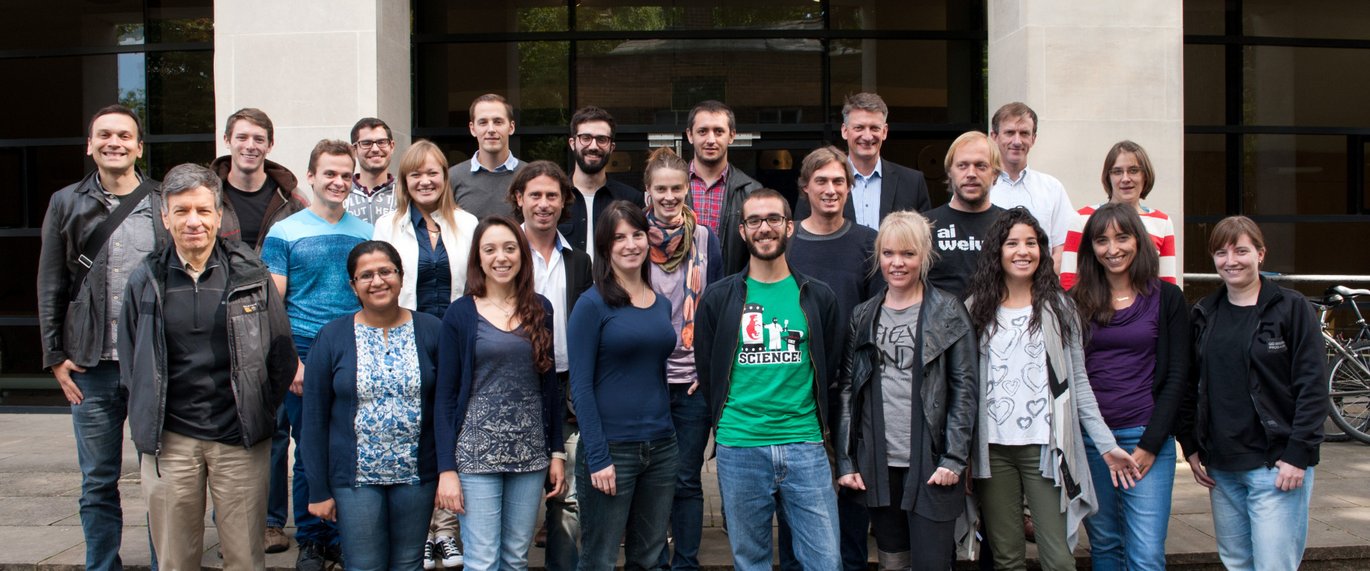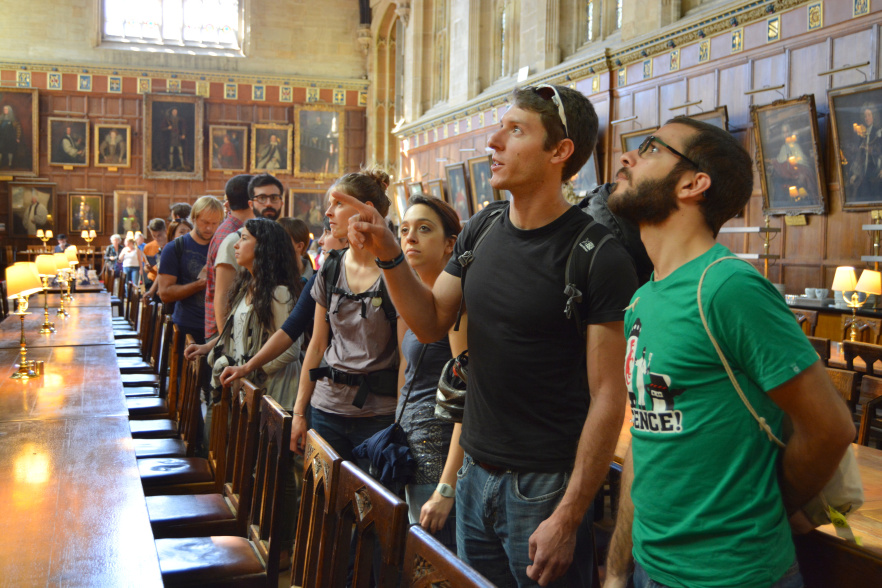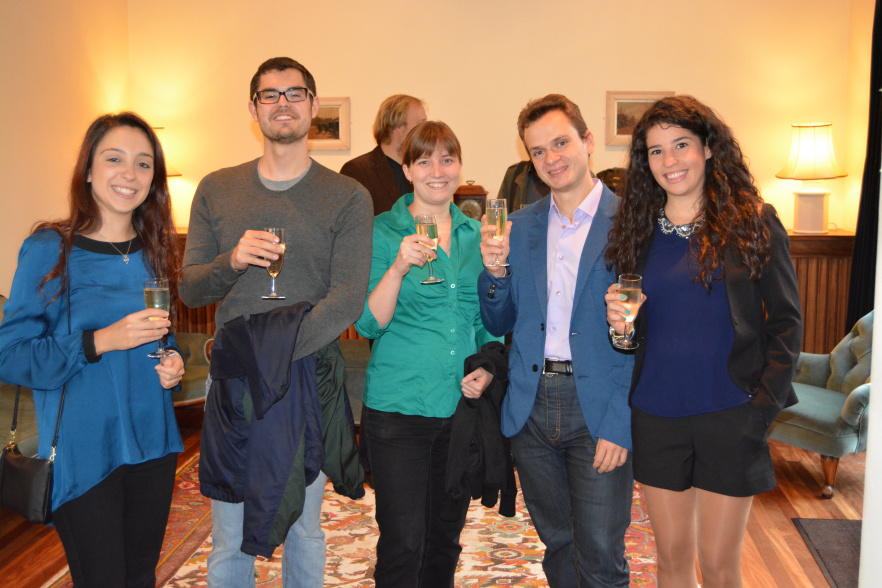 The combined Summer School and Mid-term meeting took place in Oxford on the Sunday 31 August to Wednesday 2 September 2014.
All EScoDNA members, joined by Dr. Theodora Calogeropoulou, met for dinner at St. Anne's College on Sunday evening. Dr. Theodora Calogeropoulou was participating in the Mid-term meeting on 1 September as the expert reviewer sent by the European Commission. Unfortunately, our Project Officer could not be present.
On Monday morning professor Kurt Gothelf, as the coordinator, reported about the overall progress in the consortium according to the grant agreement. Afterwards each of the 16 fellows gave great presentations of their background, scientific work and overall progress in their PhD studies. This succession of short talks were paused midway by a meeting between Theodora and the fellows, and the programme for the day concluded with the final comments from Theodora as the expert reviewer. Theodora expressed her overall satisfaction with the EScoDNA project, and she now has to review the progress of EScoDNA in a report to the European Commission.
After the Mid-term meeting we enjoyed a wonderful dinner in a private dining area at St. Anne's College.
On Tuesday 2 September the EScoDNA members met for internal sessions including a lecture on Quality Management by Dr. Antonio Manetto (baseclick GmbH). Assist. professor Ebbe Sloth Andersen gave an follow-up talk about the EScoDNA Lab-Wiki, which was followed by a discussion on how to use the wiki.
Dr Lise Refstrup Linnebjerg Pedersen and professor Tim Liedl gave talks about career development plans and how to choose your career path. All of the EScoDNA partners/supervisors present contributed with their experiences in building up a career in sciences, which paved the way for a nice discussion.
The official programme for the day was concluded by professor Kurt Gothelf giving the final remarks.
All of the ESRs stayed in Oxford for the conference on Physics Meet Biology, which took place on 3.-5 September 2014.