Distinguished iNANO Lecture: Lead Identification in Drug Research
Section Head Hans Peter Wessel, Infrastructure and Administration, F.Hoffmann-La Roche Ltd in Basel, Switzerland
Info about event
Time
Friday 4 April 2014,
at 10:15 - 11:00
Location
The auditorium of the iNANO House (1593-012), Gustav Wieds Vej 14, 8000 Aarhus C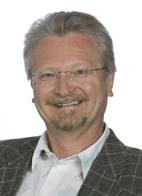 Lead Identification in Drug Research

Lead Identification is the important stage in the long drug research and development path from concept to market in which the basic chemical structures of a project will be determined. While historically drug candidates were solely derived from natural product isolates, modern drug research relies largely on screening of compound libraries of different origin. Various routes to chemical and virtual library constructions as well as screening techniques including DNA-encoded library technology will be discussed, garnished with practical research examples from experience at F. Hoffmann-La Roche, Basel, Switzerland. On the other hand, mimetics approaches have been successful as exemplified by the development of agents against viral infections.

Host: Professor Troels Skrydstrup, iNANO & Department of Chemistry, Aarhus University

Coffee, tea and bread will be served in front of the iNANO auditorium from 10:00.