Specialized iNANO Lecture: Single-particle analysis using RELION
Dr. Rafael Fernández Leiro, PhD Medical Research Council - Laboratory of Molecular Biology Cambridge Medical Campus, United Kingdom
Info about event
Time
Thursday 1 December 2016,
at 15:15 - 16:00
Location
iNANO AUD (1503-012), Gustav Wieds Vej 14, 8000 Aarhus C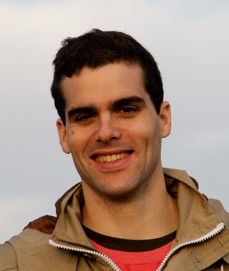 Single-particle analysis using RELION
New advances in cryo-electron microscopy (cryo-EM) have opened the window to near atomic resolution structures not only on large macromolecules but also on much smaller and challenging biological systems. Thanks to the development of new methods that can deal with compositional and conformational heterogeneity also transient and highly dynamic complexes can now be studied. We will cover the essential steps during single-particle cryo-EM analysis with emphasis in the challenges and opportunities arising from structural heterogeneity.
Host: Thomas Boesen, Cryo-EM facility manager, iNANO & Department of Molecular Biology and Genetics, Aarhus University