11-JAN-2017
Prizes at the 15th iNANO Annual Meeting
Two members of the Hybrid Materials Lab received a prize at the iNANO Annual Meeting. Dr. Claire Deville was awarded a postdoc prize, while Ph.D. student Paolo Lamagni received a poster prize.
---
19-DEC-2016
Master defence
Dorrit B. Nielsen defended her master thesis. Congratulations!
---
01-NOV-2016
New PhD student in the group
Mathias Salomon Hvid commenced his PhD studies.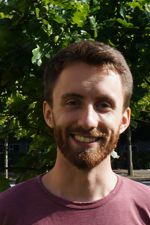 ---
21-OCT-2016
Poster Prize to Paolo Lamagni
Paolo Lamagni was awarded a poster prize at the 2nd Annual Organic Chemistry Seminar for the poster entitled "Electrodes Based on Cu-MOFs and Graphene Films for Electrocatalytic CO2 reduction".

­
---
09-SEP-2016
Master defence
Mathias Salomon Hvid defended his master thesis. Congratulations!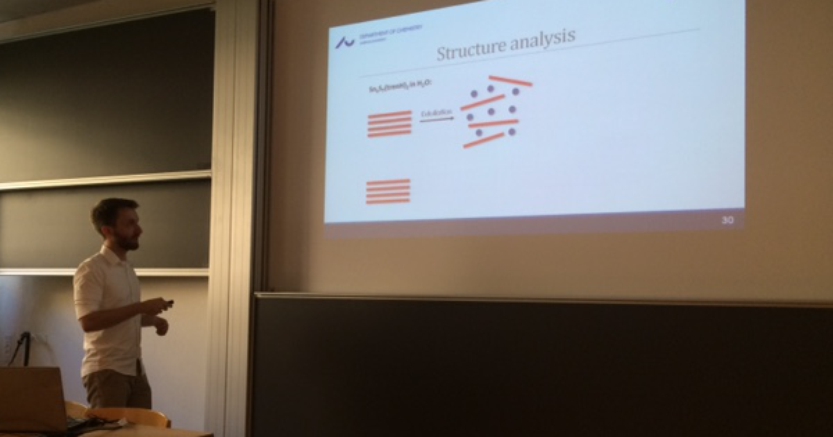 ---
18-AUG-2016
DHL relay
The Hybrid Materials Lab was represented at the 5x5 km relay in Mindeparken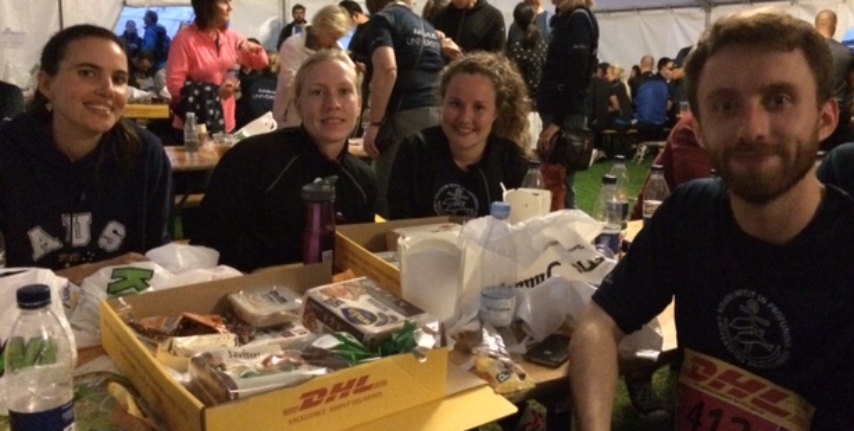 ---
07-JULY-2016
Qualification exam
Yitao Dai passed his qualification exam. Congratulations!
---
15-JUNE-2016
Bachelor thesis submission
Henrik S. Jeppesen and Didrik Grønseth submit their bachelor thesis. Congratulations!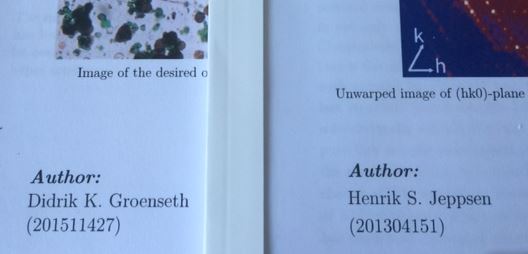 ---