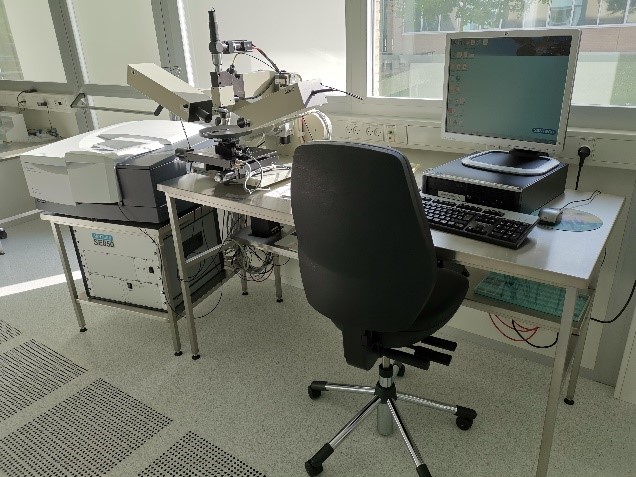 Overview:
The SE 850 PV is a UV-VIS-NIR spectroscopic ellipsometer with a spectral range of 240 nm – 2500 nm. The spectroscopic ellipsometer is based on a highly sensitive CCD array detection system in the UV-VIS range, allowing measurement on textured silicon solar cells even at low incident angles of 50 deg.
Applications:
Measuring film thickness (up to 10.000 nm for transparent films) and measuring refractive index.
Mapping film thickness up to a 50 x 50 mm area.
Superuser:
Bjarke Rolighed Jeppesen